The Butchery
The Butchery is a classic steakhouse with a fresh twist, serving guests the finest USDA prime meats, freshest seafood and other culinary delights. Our creatively designed menu of mouthwatering entrées combined with a perfectly balanced assortment of cocktails and wines will allow you and your guests to enjoy a wonderful night of fine dining.
The Butchery was in need of a website overhaul. We combined their multi-page site into a one-page scroll with some subtle effects. We kept their site simple and easy to read so that customers can easily access the information they are looking for. Whether looking for reservations, hours of operation or what's on the menu, all information is accessible in a couple of seconds.
In addition, we also printed their menus on waterproof and tear-resistant paper. They are lightweight and easy to clean for those inevitable spills. We also designed and printed a series of to-go menus — the perfect takeaway!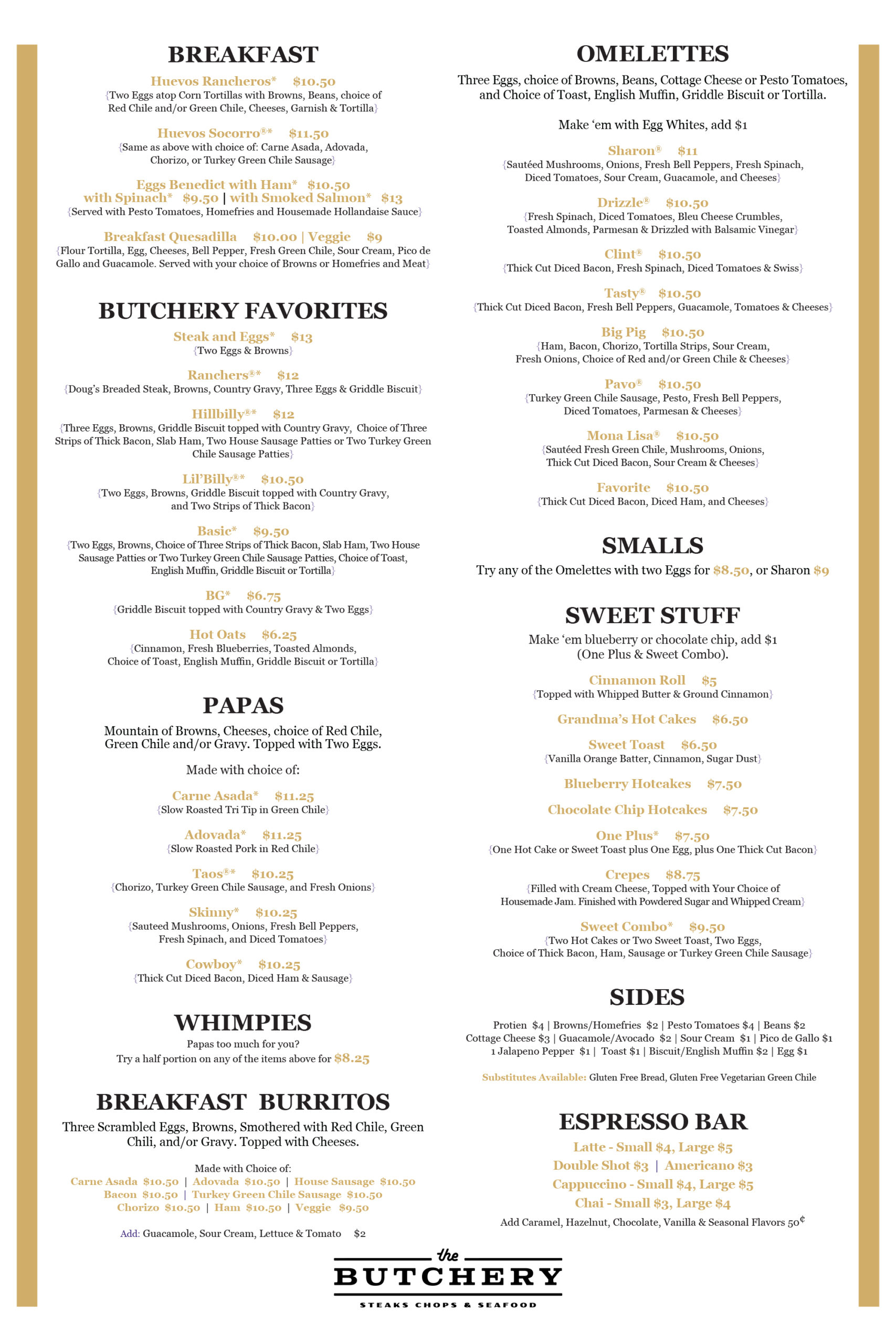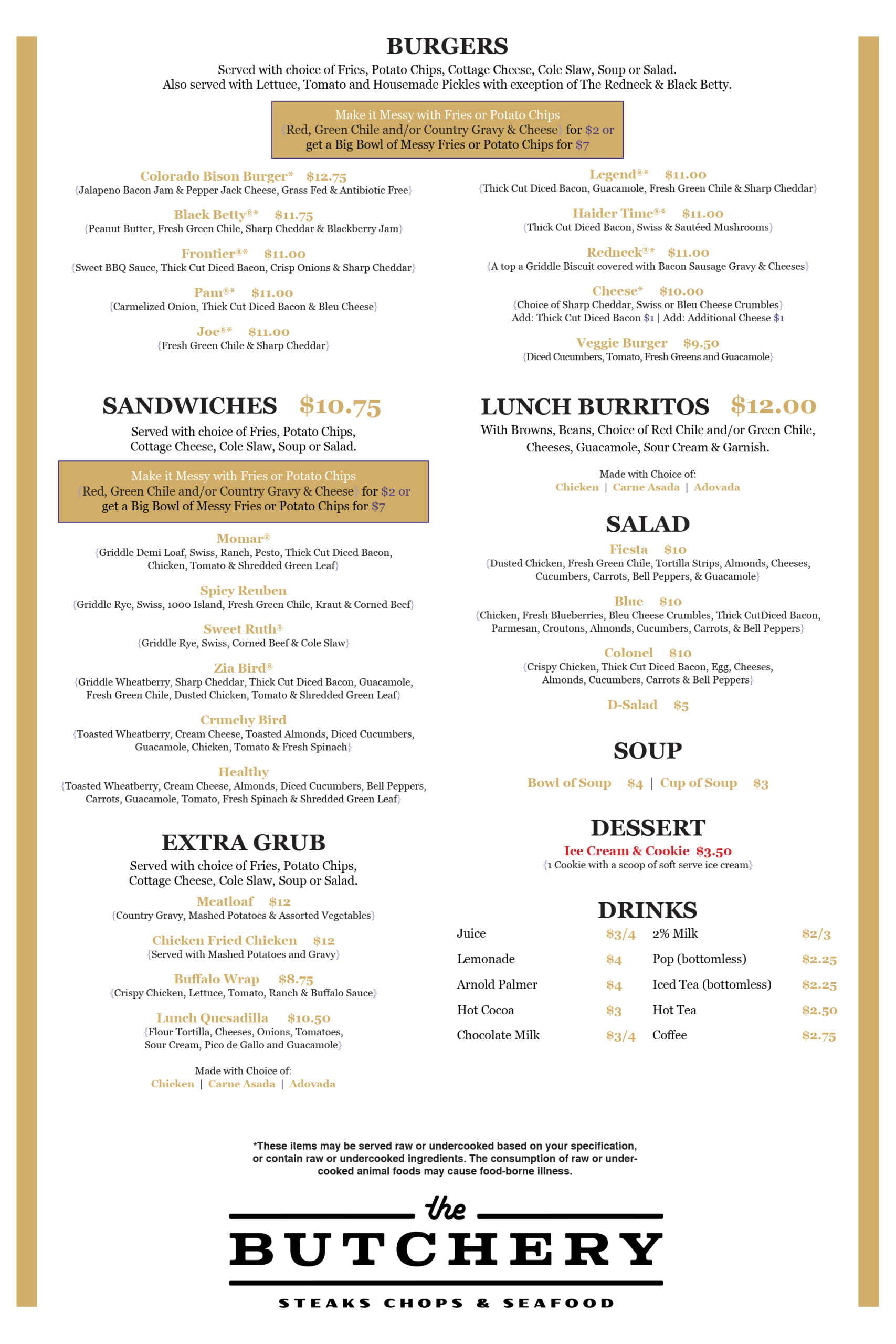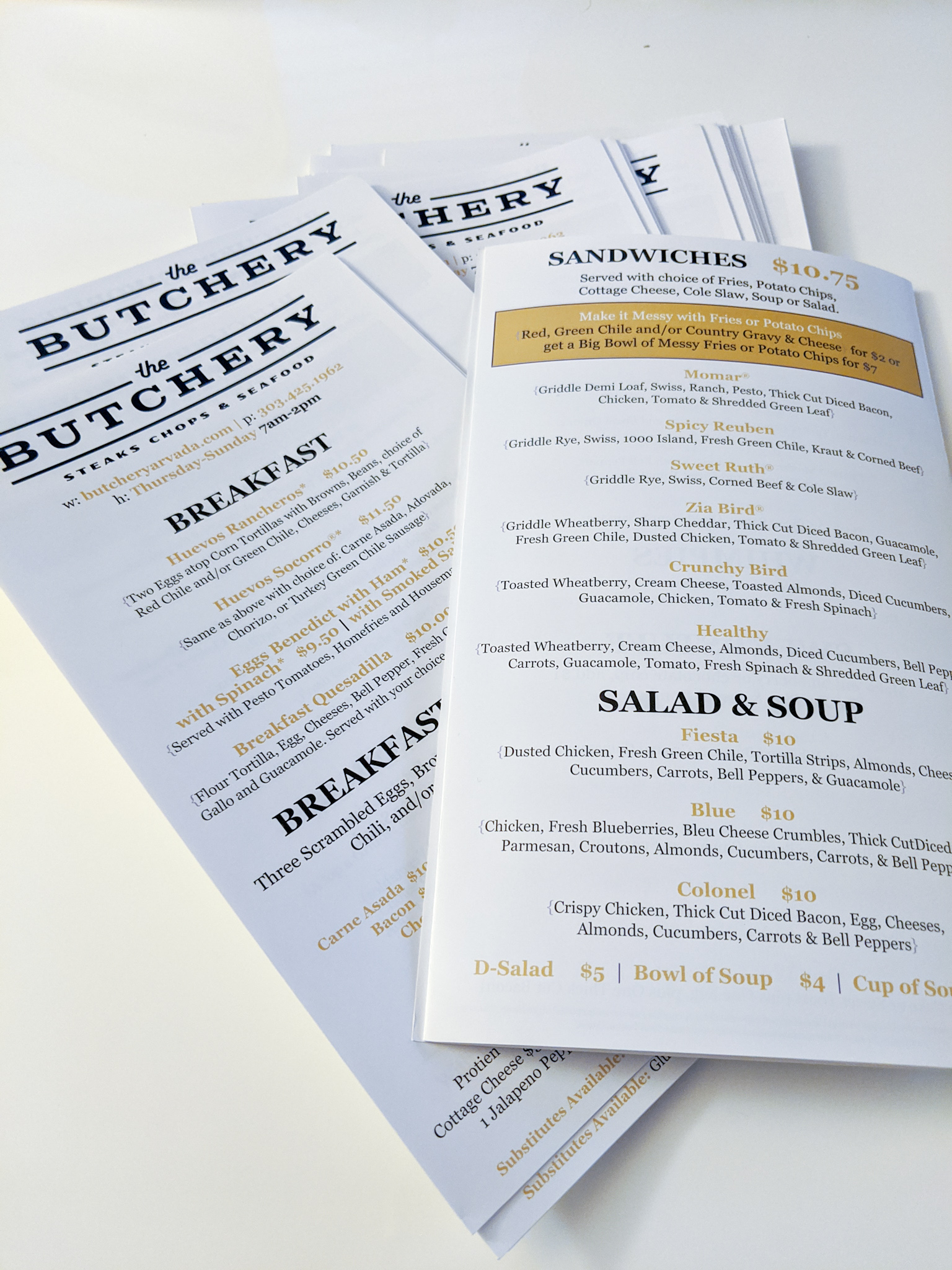 Whether we are working on a budding brand design or a high-profile ad campaign, we employ the same level of in-depth research, creative process, personalized customer interaction and collaboration.
Start your project