The Shaka Franklin Foundation for Youth
Organizations on a meaningful mission inspire us! The Shaka Franklin Foundation for Youth seeks to support the community to promote youth mental wellness as a means of suicide prevention. This organization provides scholarships that promote advancement in mental health careers; they also help secure mental health services for those impacted by suicide and mental health crises. Finally, they offer opportunities for community engagement to raise awareness and crisis intervention. Talk about meaningful work that makes an immense impact!
We are so grateful to have the opportunity to work with Shaka and have created graphics to support their important events over the course of several years. This poster was designed for their upcoming 2020 Love the Children event. We have created largescale printed banners, presentation and pitch decks, save the date and special event invitations.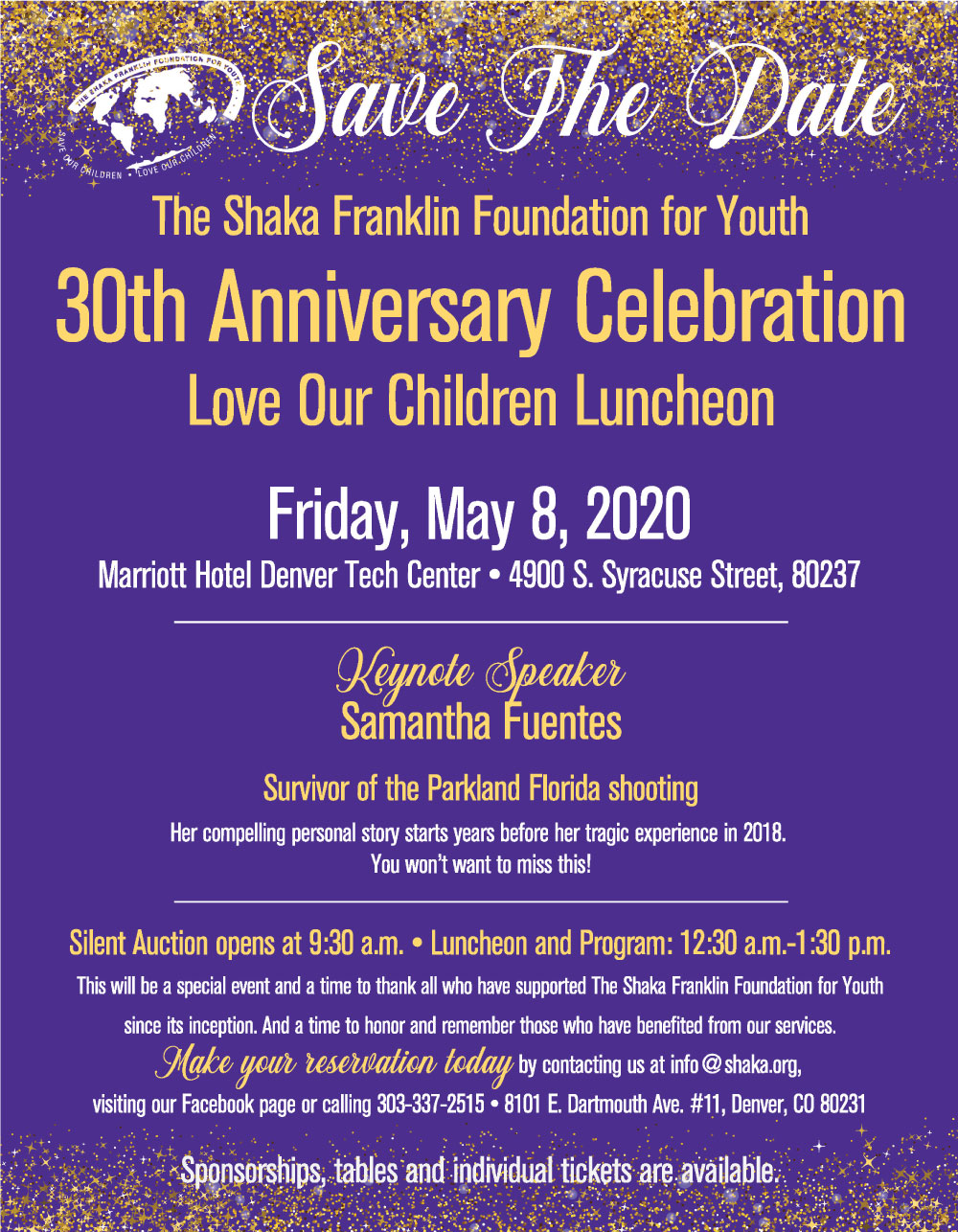 Whether we are working on a budding brand design or a high-profile ad campaign, we employ the same level of in-depth research, creative process, personalized customer interaction and collaboration.
Start your project