Science of Mind Magazine
Science of Mind Magazine hired us in 2010 to oversee the design and layout of their monthly publication. This magazine, at the time, had a subscriber base of over 100,000 people worldwide. We designed the covers, the interior layout of the magazine and the highly anticipated daily guides. This extensive project involved thoughtful design, copy editing, art direction as well as the careful planning and adherence to timelines. The final product was sparkling; full of interesting content paired with powerful visuals.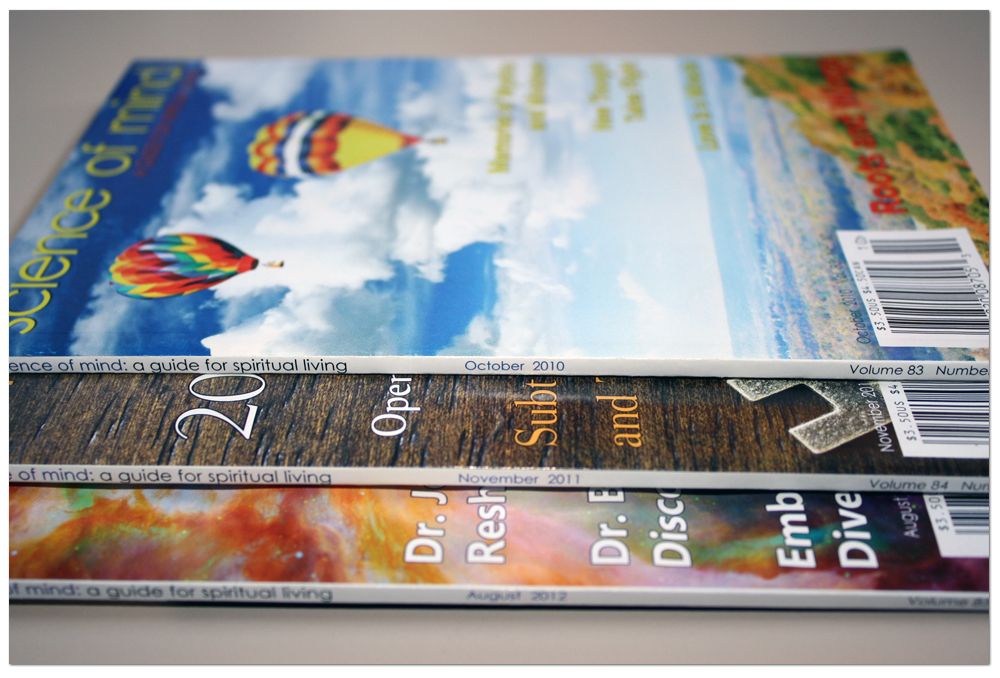 Whether we are working on a budding brand design or a high-profile ad campaign, we employ the same level of in-depth research, creative process, personalized customer interaction and collaboration.
Start your project