Livable Cities Studio
Livable Cities Studio is an urban design and landscape architecture studio focused on addressing the needs of the contemporary city by uniting people through public spaces and connections to the natural environment. The studio is based on the idea of creating places for people and human experience. We focus on city building and addressing the complex needs of urbanization and change in our cities. We aim to create livable cities that unite people through public spaces that are designed for inclusion, social purpose and emphasize human experience.
Livable Cities hired our studio to develop a new logo, website, as well as business cards. The entire project was collaborative — we had such a fun time working with this creative team of designers! With their ideas, we were able to design a brand that perfectly represents who they are. The website took much of their playful and innovative ideas and put them on the forefront. We pushed the boundaries on the site, creating fun little design touches. The site features large images of their projects and shares the personality of the studio. We also designed and printed business cards for the studio — these were printed on a luxurious stock that is sure to wow.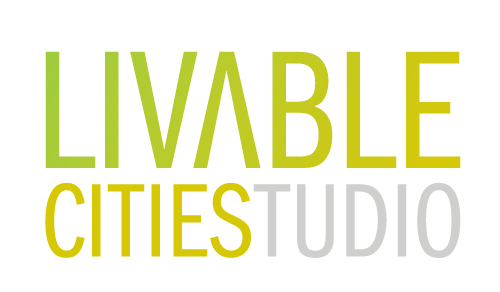 Whether we are working on a budding brand design or a high-profile ad campaign, we employ the same level of in-depth research, creative process, personalized customer interaction and collaboration.
Start your project