Adams County Housing Authority
ACHA's mission is to bring people home. They support their community by offering counseling and guidance to individuals and families with housing needs and issues. They offer financial planning workshops, information about homeownership and invaluable resources for low income populations. It was important for us to help organize content into an easy to grasp format. We created an aesthetic that captured the philanthropic passion behind this amazing organization. Connecting and helping people is what they're about; the site had to communicate this.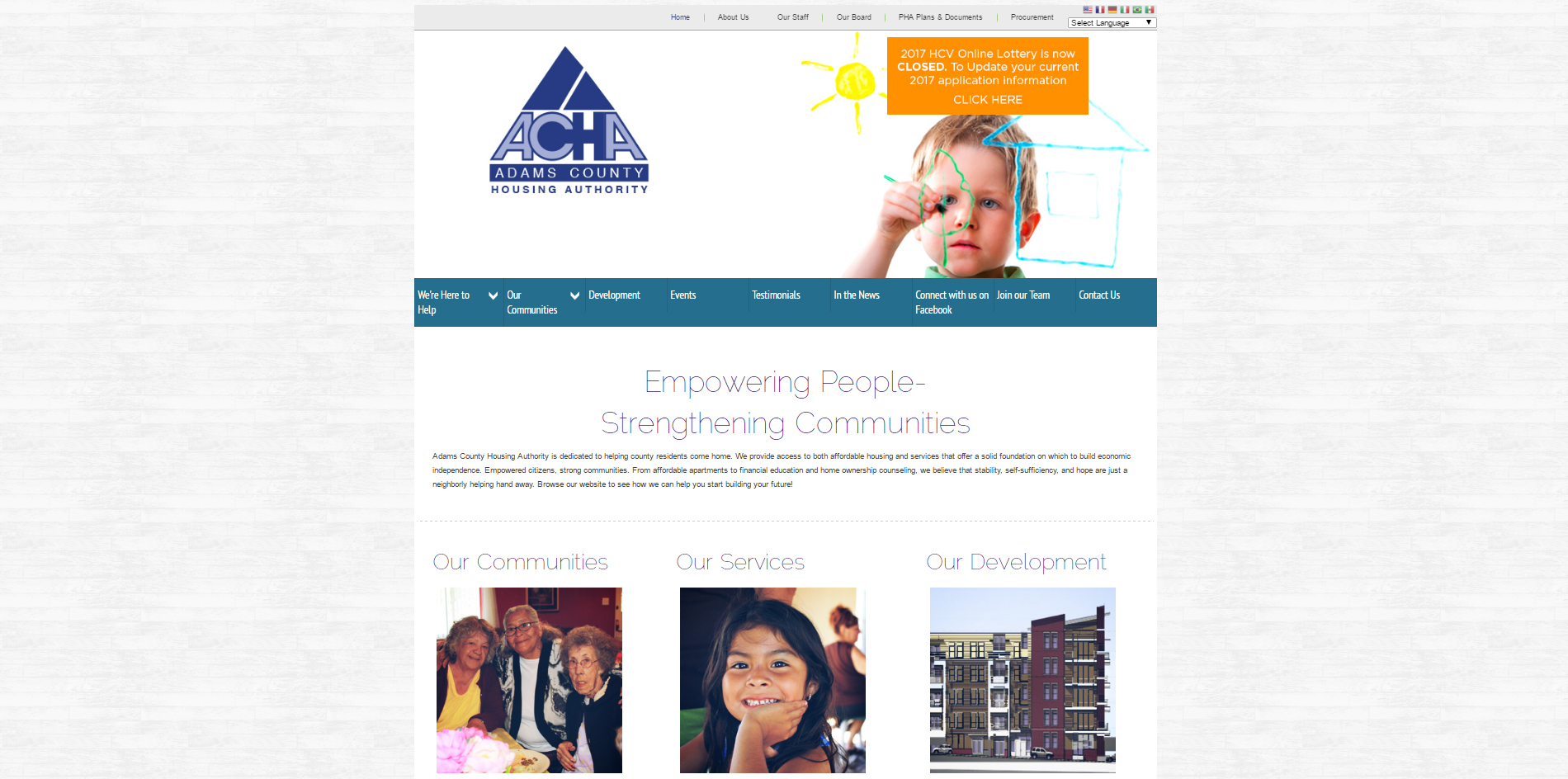 Whether we are working on a budding brand design or a high-profile ad campaign, we employ the same level of in-depth research, creative process, personalized customer interaction and collaboration.
Start your project